für Kongresse & Events im ARLBERG-well.com
Hier finden Sie aktuelle Termine für Events, Kongresse, Tagungen uvm. in St. Anton am Arlberg und im ARLBERG-well.com .
E-BIKE FEST St. Anton 2019 powered by Haibike
Montafon Arlberg Marathon powered by Sparkasse
St. Jakob's Church Day and Arlberg Jakobi Run
01 September
- 02 September
GORE-TEX® Transalpine Run
05 September
- 08 September
Mountain Yoga Festival
Catch me if you can – The Race
28 November
- 01 December
STANTON Ski Open
22nd Arlberg-Pass Krampalar Lauf
Wiltener Boys Choir Concert
2nd Alpine Winter Conference
No event found!
Conferences & Events in St. Anton am Arlberg
Franziska Spiß & Viktoria Hauser
St. Anton am Arlberg Tourist Board
Dorfstraße 8
6580 St. Anton am Arlberg
Tyrol, Austria
We are partners with: Convention Bureau Tirol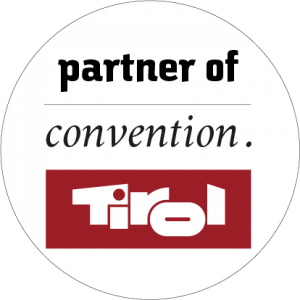 Conferences, Meetings & Events